International Women's Day 2019: 5 Canadian Female Owned Businesses We Love
Happy International Women's Day, ladies!
Over at Twenty-Four Hour Woman, every day is International Women's Day! As a female founded and female led business, we are committed to inspiring, empowering and elevating women. It's no surprise we are also attracted to women-led companies who are using their talents to do the same thing.
Globally, 163 million women have started a business since 2014. What's even better - Canadian women are killing it! According to the Global Entrepreneurship Monitor (GEM) Canada Report on Women's Entrepreneurship, Canada has seen a surge of entrepreneurship in the economy over the last 20 years, and women have been at the forefront, launching businesses at rates that often outpace men.
Let's be honest, we all know women run the world (Beyonce says so!) however, reports like this make female-led companies dedicated to empowering women in one way or another, Unicorns in our eyes. Therefore, in honour of International Women's Day 2019 (#IWD2019), we are showcasing 5 female-led/founded businesses we love. These are women who are game changers in their industry and are doing it without breaking a sweat! Their commitment to advance and empower women in one way or another is shown in their branding, messaging and everything they stand for.
Here is a list of 5 Canadian female owned businesses we love:
"I'm committed to bridging the gap between competence and confidence"
Founded in 2016, Do Well Dress Well is a career lifestyle website for women. Through content, community and opportunities focused on personal branding, networking, style and professional development, the goal is for every woman to live confidently and remarkably. The brand serves an international audience of over 10,000+ millennial women and focuses on closing the confidence gap.
They also have a non-profit initiative, Confidence Through Conferences, which is dedicated to getting more diverse, high-potential millennial women into conferences and networking events by minimizing the financial barrier. They do this by providing complimentary and discounted passes. Interestingly enough, today (March 8) marks the 1 year anniversary of the initiative and over the last year, the initiative has granted free and discounted event and conference tickets to 33 women from 12 supporting partners, saving over $7,500 collectively!
We've all heard the saying "dress how you want to be addressed." Well, Do Well Dress Well encompasses this by helping women hone in to their authentic self when building their personal brand. Chanèle, as the founder, also encompasses this: whenever you see her, she is always dressed to the nine and is unapologetic in her mix of bold colors. She has a TEDx talk coming up on March 14 and we are so excited to not only hear her talk, but also see how she uses her clothing choices to command the audience!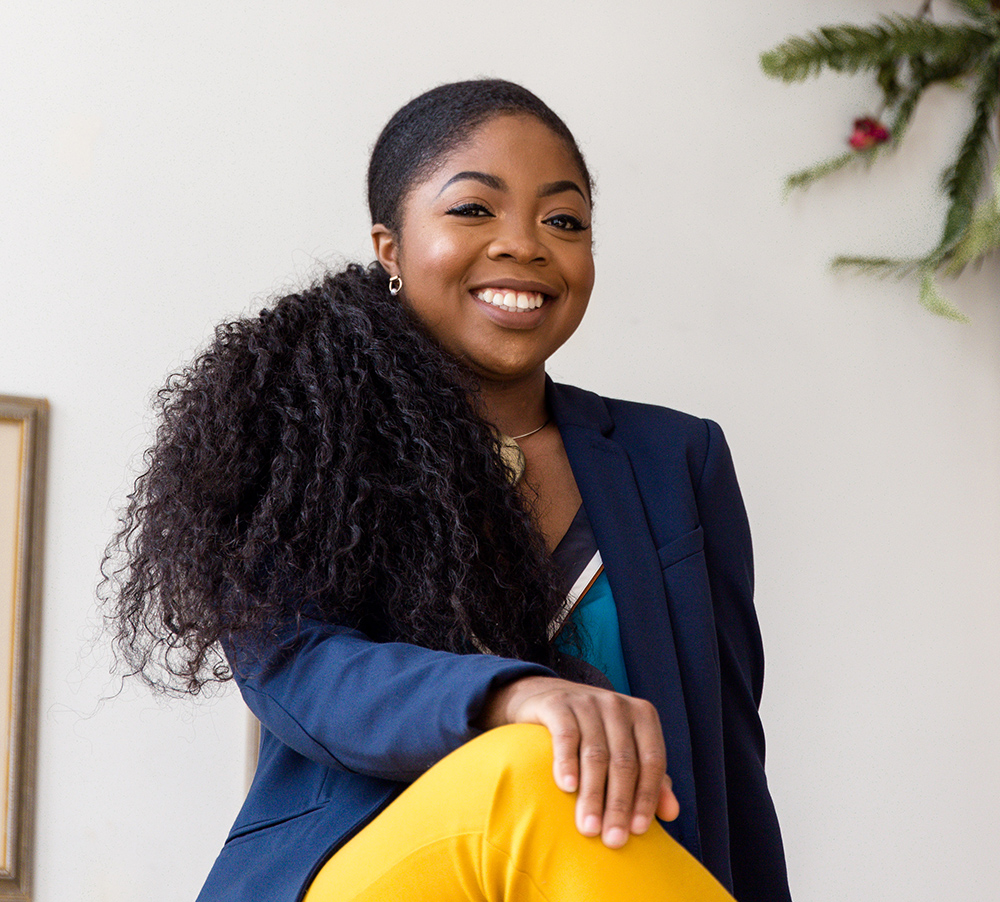 "I thrive on working to make the world a better place for women"
Founded in 2016, DriveHER is a ridesharing App and community designed to empower and provide a safe space for women and people who identify as women through transportation, technology and lifestyle. After a cab ride turned into an uncomfortable situation where the driver was passing sexual comments at her, Aisha set out to ensure that situation wouldn't happen to any other woman again. That's how DriveHER was born.
We also love companies that are focused on disrupting male dominated industries and DriveHER is committed to doing that. In Canada, taxi driving is a male-dominated occupation with a 85.1% majority. DriveHER is changing that by empowering women to get behind the wheel.
In true Twenty-Four Hour Woman fashion, she is also the founder of Power To Girls Foundation, a non-profit organization that offers young girls mentors and role models. As a facilitator and director of Power To Girls, she uses her personal experiences and knowledge to create safe and engaging spaces for the girls she works with. It's safe to say we are absolutely obsessed and look forward to more amazing things her foundation accomplishes. After all, girls with dreams become women with vision.
"for any change to occur in our communities, we must get everyone talking about rape culture"
Founded in 2018, The Consent Workshop is deconstructing rape culture through consent education, awareness and provision of resources. It targets students and youths at risk of sexual violence, particularly in the ethnic minority communities where the highest rates of sexual violence occur. TCW also goes into schools in low income communities in Nigeria to teach kids consent and provide resources for kids at risk of violence.
As a fellow Nigerian and someone who can see firsthand the injustices put on rape victims in Nigeria, it's amazing to see someone willing to take this head on. It's also amazing to see women who did not study in the field they are currently in but pursued their ventures because they were extremely passionate about solving a specific pain point. Uche is currently studying Digital Business Management at Humber College yet she has made her revolutionary mark as one of the leading voices advocating against sexual violence within the African community.
In just seven months, Uche has grown TCW to 4 countries (Nigeria, Canada, UK and Ghana) and over 15 cities including Accra, Ottawa, London and Maiduguri. Their network of volunteers span from professional facilitators to lawyers, digital experts and graphic designers. Their programs have reached thousands of youths, dozens of universities and colleges worldwide. On May 25th, they will be having an art exhibition themed workshop hosted in Toronto. Alongside their interactive discussion and activity based workshop, it will feature works by incredible Toronto artists. You do not want to miss this! Register today.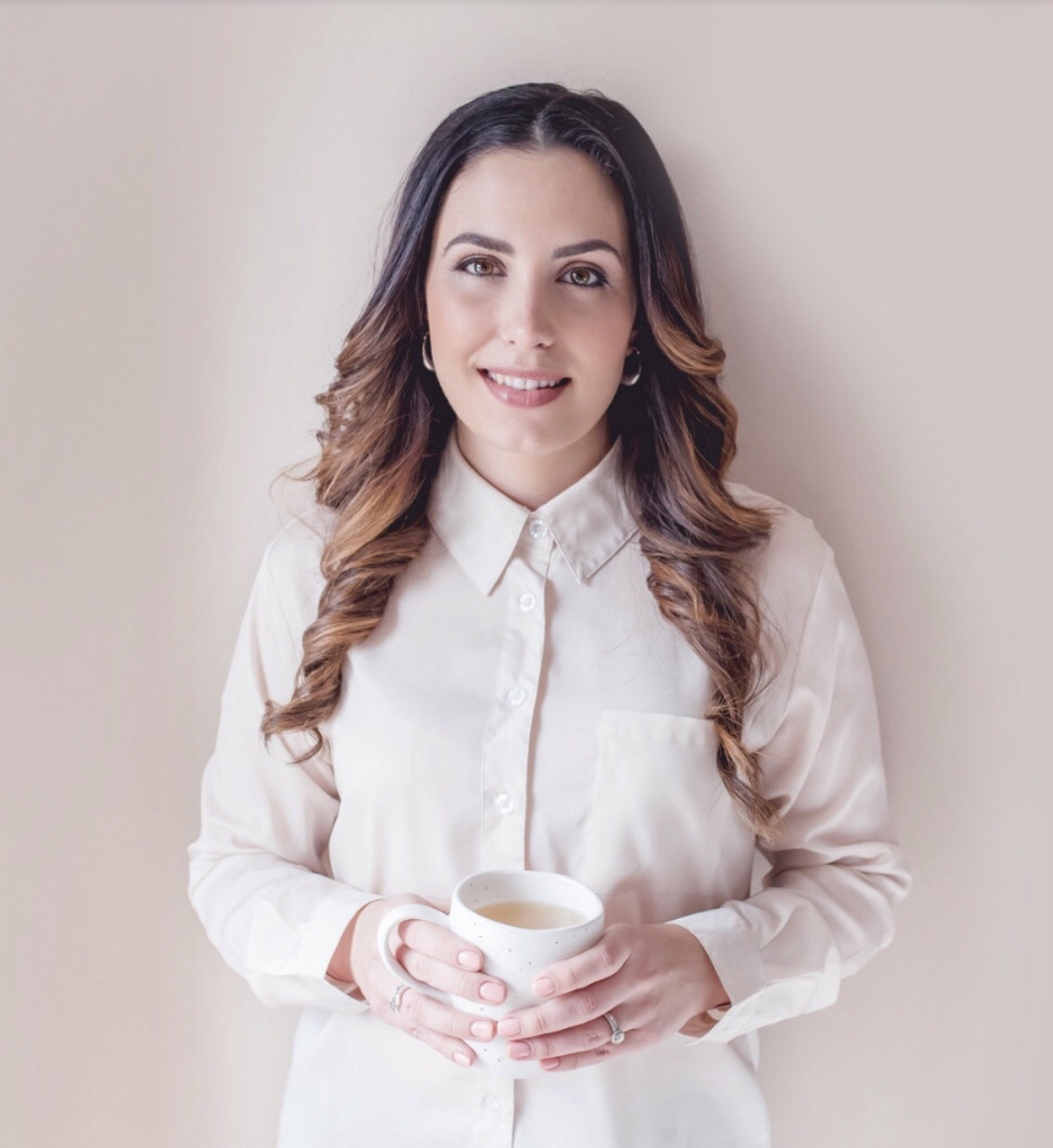 "Those who have found success as entrepreneurs have an important obligation: pay it forward"
Founded in 2018, Tease Tea Founders Fund is a 6-month mentorship program that allows emerging women-identified entrepreneurs gain access to expertise, networks & non-repayable funding (up to 20k) to support their ventures. The fund is an extension of Sheena's company, Tease Tea, with the aim to self empower through your tea desires, while empowering women around the world.
Sheena is a certified tea sommelier and her passion to help other entrepreneurs find success is what led her to create the Tease Tea Founders Fund and give back to those starting their entrepreneurial journey. Having started two previous businesses myself, I know a thing or two about how hard it is to do it alone. I started Twenty-Four Hour Woman for similar reasons and so it's absolutely inspiring to see someone take it a step further by eliminating one of the barriers to starting and growing a successful business - access to capital.
Sheena is committed to disrupting the dominantly male capital funding industry. With less than 8% of funding going to Women Entrepreneurs, and less than 2% to Women of Colour, the Tease Tea Founders Fund is on a mission to invest in other entrepreneurs during their process and show it's never too early to start giving back to the ecosystem. For those who might be intrigued and interested in the fund, the fund is for early-stage ventures under $500K in revenue and has been operating for a minimum of 6 months.
So, if you fall under this, we will highly recommend applying for the fund once application opens on March 19. Visit the website and join the waitlist now.
"african women are the engines that carry the continent."
Founded in 2017, Girls Trip Tours is a transformative travel experience focused on female empowerment. They host trips to various African destinations with the goal of empowering future female leaders through mentorship, while taking in the sites and dining around town with high profile business women and local industry leaders. Their uniquely curated travel experiences allow women from all over the world to safely explore an African city with confidence and purpose.
Girls Trip Tours was born out of passion but also recognized need. Being the founder of Ayiba Magazine, an award-winning online platform that chronicles Africa's Renaissance for years, Eyitemi started receiving questions from her female readers wondering where to travel to in Africa. They were excited about the idea of going however, they were wary of where to start. She set out to solve this pain point and Girls Trip Tours was born.
Girls Trip Tours is also socially impactful. When they launched their mentorship program in Accra, they were able to reach 22 Ghanaian girls aged 14 - 20. The same program is now going to South Africa on March 29 where they will reach girls there and teach them the necessary skills to finding success. In true fashion of an individual who is passionate about what they do, last week, she launched Gitgirl, which is a platform she hopes to use to further empower the young girls she mentors on her travels.
The next trip is happening from August 31st to September 7th 2019 and the destination is to the beautiful country of Kenya. There's only one spot left so be sure to sign up if you're interested! To learn more about the trip and sign up, visit their website.
Written by Victory Omotayo